Ontario Home and Commercial Insurance Disputes
For a Free Consultation call: 289-426-3049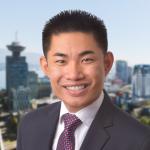 Brandon Souza
Direct Line:
289-426-3049
Email:
[email protected]
VIEW BIO >>
Dependable Advice and Representation in Residential and Commercial Property Insurance Disputes
Murphy Battista LLP acts only for policy holders (individuals, families and businesses) across the spectrum of first-party insurance disputes and casualty loss claims. Our insurance law team helps people with matters including residential and commercial property insurance and disability insurance disputes. Many of our lawyers have past experience working for insurance companies. We know how adjusters and their supervisors treat claims and what kinds of evidence and arguments are needed.
Why Insurance Disputes Arise
Insurance disputes generally arise over one of two things:
Whether your insurance covers the loss you are claiming for, or
Whether you can prove both that you have suffered a loss and the value of that loss.
The first issue is sometimes called a coverage dispute while the second type of dispute involves gathering and presenting the evidence necessary to prove your loss. In both cases, it is helpful to get objective advice from an insurance lawyer familiar with these types of insurance policies so you know where you stand and what your options are. In some cases, it can also be useful to have a lawyer deal with your insurance company.
Get Help Sooner Rather than Later for Smoother Claims Resolution
If you are faced with having to make an insurance claim concerning residential or commercial property, getting legal advice and help with your claim before you start dealing with insurance adjusters is often the key to a smooth resolution of your claim.
Insurance issues after a fire, flood or other type of loss are always easier to resolve with less time, effort, and money if you have help managing the claims and proof of loss process from an experience insurance lawyer. We recommend contacting us as soon as possible after the loss so that we can help you get organized and represent you during the process. Being involved from the beginning means we can maximize the efficiency of the processing of your claim and help you head off potential disputes and conflicts with your insurance company.
What You Need to Know and How a Lawyer Can Help
The number one thing to understand about residential and business loss insurance policies is that, as the insured, it is YOUR responsibility to prove your losses. In other words, you should not rely on your insurance company or a contractor in the proof of your claim. It is also up to you to prove that your losses are, in fact, covered by your policy.
Time Limits Matter!
There are strict time limits on informing your insurance company that you have suffered a loss, submitting your claim, and proving your losses. This means you must act quickly when filing a claim.
At Murphy Battista LLP we help policyholders assess their options under their insurance policies and in law. We negotiate and settle insurance claims for both residential and commercial property (business) losses.
When a negotiated settlement is not possible, we will not hesitate to take all the legal steps necessary, including taking the matter forward to trial, to protect your legal rights.
Requirements to Make a Property Insurance Claim
When making an insurance claim, some of the requirements that you must fulfill include:
Immediately notifying your insurance company of any loss.
Taking reasonable steps to secure the property from further damage.
Separating the damaged items from the undamaged items.
Providing a detailed inventory of all losses including:

Quantities
Damages
Cost
Actual cash value

Total loss claimed and other details related to the property that has been damaged.
Providing a sworn proof of loss form to your insurance company within 60 days (or in compliance with the times stipulated in your policy of insurance).
Each of these steps can be slightly different depending on whether you are dealing with a Fire Loss Claim, a Flood or Theft Claim or some other Homeowners Insurance Claim.
What to Do if You Have Suffered a Loss
If you have suffered a substantial loss, seek legal counsel. An experienced insurance lawyer can:
Efficiently take steps to assess your coverage
Confirm that you meet claims process deadlines
Gather the evidence required to prove your losses, and
Calculate the damages to which you are entitled.
If you have just lost your home or have suffered a major disruption to your livelihood, it can be reassuring to have someone knowledgeable about property insurance claims available to deal with the legal issues while you deal with the personal impact of the damage.
How Our Insurance Lawyers Help You With Insurance Claims
Our lawyers work for you to expedite the claims process and assist you in maximizing the recovery of your loss, whether that is the result of reaching a more satisfactory claim recovery or by helping in the restoration of your residence or business operations.
Our goal is to help you get your life back by relieving you of the stress and emotional burden of dealing with complex matters, including the processing your claim. We will take on the role of settling your claim properly, promptly, and efficiently by developing and implementing a comprehensive claim management strategy that is tailored to your specific situation. We handle the legal matters so that you can focus on what's most important; the needs of your family and rebuilding your business.
Specific Areas Where We Can Help You
As insurance lawyers for policyholders, we commonly take the following steps:
Conduct a comprehensive review of your policy to determine your coverage and any limitations or issues that must be addressed.
Inspect the loss site and act as your advocate during any future site inspections and meetings with your insurance company.
Analyze and document the damage to your property and possessions including preparing inventories for all of your personal and business property including:

stock
machinery and equipment
betterments and improvements
Calculate additional living expenses for homeowners.
For business owners, we review your operational and financial records to help you calculate your loss of business income, rental income, and extra expenses
Prepare data and evidence to support your claim including presenting your itemized claim package to your insurance company.
For business owners our services may also include:
Analyzing industry data to determine what impact the event causing the loss has had on your profits.
Conducting a comparative analysis of your company's projected performance to its actual performance before, during, and after the impacted period.
Evaluating non-loss-related events and conditions that may have affected actual sales during the impacted period.
Calculating damages solely attributable to the incident or event causing the loss.
Determining current replacement costs, including:

Quantifying code upgrade costs (if covered).
Analyzing construction estimates.
Make sure you fulfill the requirements of your insurance policy and the claims process.
Secure expert reports and consulting witnesses where necessary.
Represent you in negotiations with your insurance company.
Provide representation in court should that become necessary.
Questions About an Insurance Dispute?
If you are facing the prospect of having to make a substantial insurance claim, contact us for a free consultation before you meet with your insurance adjuster.
If you've already had that first meeting with your insurer, don't worry, we can still help. There is never a downside to getting a free assessment of your situation from experienced insurance lawyers. The information will help you evaluate your options and, if you decide you need help, we are here for you.
Form
Help for Ontario Residential and Business Loss Claims
Personal information that you provide to us for the purpose of reviewing your situation will be treated as private and is protected by lawyer-client privilege.
Read our privacy policy for more information on how we handle client personal information. Please fill out the online form below.
You can use the "Save and Continue Later" option (at the bottom of the page) if you need to finish filling it out at another time.
Alternatively, you can download a fillable PDF form instead, and fill it out using a PDF reader software such as Adobe Acrobat Reader and email it to [email protected] with the subject line: Fire Loss.
Please note you will need an internet connection to submit the form.
Alexandra Zarycka

Murphy Battista is an excellent law firm. I had the privilege of having Irina Kordic be my lawyer for my case. I am so very grateful for her work and…
Alison Bridger

I would recommend MB in a heartbeat. Their treatment of my daughter, who suffered a severe traumatic brain injury, was compassionate and professional. At every point along this harrowing road…
Alla Lala

I can not even begin to express my gratitude towards the hard and dedicated work of Scott Stanley, Paul Bosco and their team. My case was one of the harder…